Benjamin Alto-Bond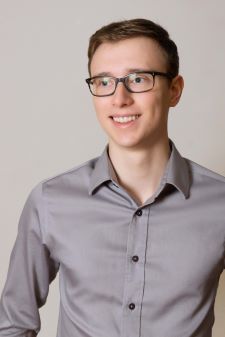 Ben has been moving his feet across the stage for some time. Preforming Jazz, Tap, Ballet, Contemporary and Modern. Ben is a recent graduate of Canadian College of Performing Arts, and the Company C program. Ben has enjoyed lead roles in musicals and enjoys singing, acting and dancing on stage. He has been helping behind the stage for shows starring adults who cannot wait to show off their new talents, and young dancers who are just thrilled to put on a costume and show off their stuff.
No matter the class or dance form he is teaching he has always found joy in making everyone ecstatic to dance.
Ben has been dancing himself for a long time, tracing back to his earliest memories of dancing across a soccer pitch to score a goal, after which his parents decided perhaps ballet was a better fit. Moving forward through time his high school consisted of absent mindedly tap dancing under his desk to the chagrin of everyone around. But most recently has had the honour of performing professionally in solos across Victoria theatres.
Teaching is always the backbone of creating a great dancer but beyond that it also creates the structure for a person to stretch both literally and figuratively to new heights. Ben is beyond excited to be with such an amazing group of teachers and is looks forward to each class he teaches at Leap Forward Dance School.