Christine Dicicco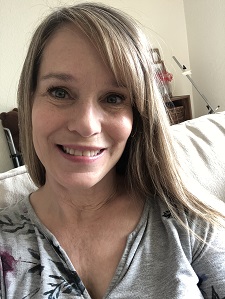 Christine has been working in Childcare for 30 years and counting! Children, especially babies fascinate her. She finds their growth and development in such a short span of time amazing. Their loving little personalities keep her laughing and learning right along with them.
Christine's favourite activities to do with little ones in her care is singing, reading, outdoor play, movement, felt stories, and sensory play. She loves connecting with families and sharing their child's experiences with them.
Christine has 2 of her own children ages 11 and 16. They love to spend time together outdoors as well as lazy days at home. Her hobbies include pencil drawings, cute cat memes, reading, camping, and road trips. Christine has lived in Victoria since 1992 and obtained her Infant/Toddler diploma at Camosun College in 1996 (this makes her feel old lol).
She enjoys her time working at Leap Forward as she finds it to be a very cozy, family-oriented centre with caring, supportive co-workers.