Karina Pizarro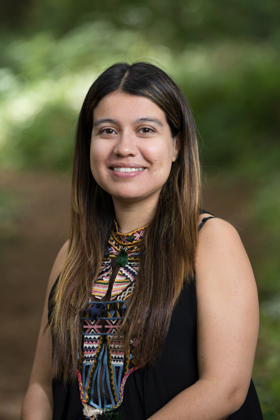 Karina was born in Santiago of Chile. Karina, she spent most of her childhood on her family farm in the north of Chile, where she learned about organic goat cheese production and Chilean medicinal herbs.
As a young adult Karina studied Early Childhood and Primary education at The Pontifical Catholic University of Chile. In 2012 she went to Spain to learn more about one of her passions, the promotion of children literature.
She later moved to Vancouver BC and in 2018 she completed AMI Montessori Casa Diploma and ECE Certification. What Karina loves most about her career is raising children to a higher level through interdisciplinarity and respectful practices.
In addition to being an influential Early Childhood Educator, since moving to Canada in 2016 she has been inspired to promote Spanish as a second language for children and youth.
Leap Forward Childcare is the perfect place for Karina to expand on and continue to share her passions, early childhood education and the Spanish language.